How about your PE water-supply pipe, gas pipe extrusion line?
PE water-supply pipe,gas pipe extrusion line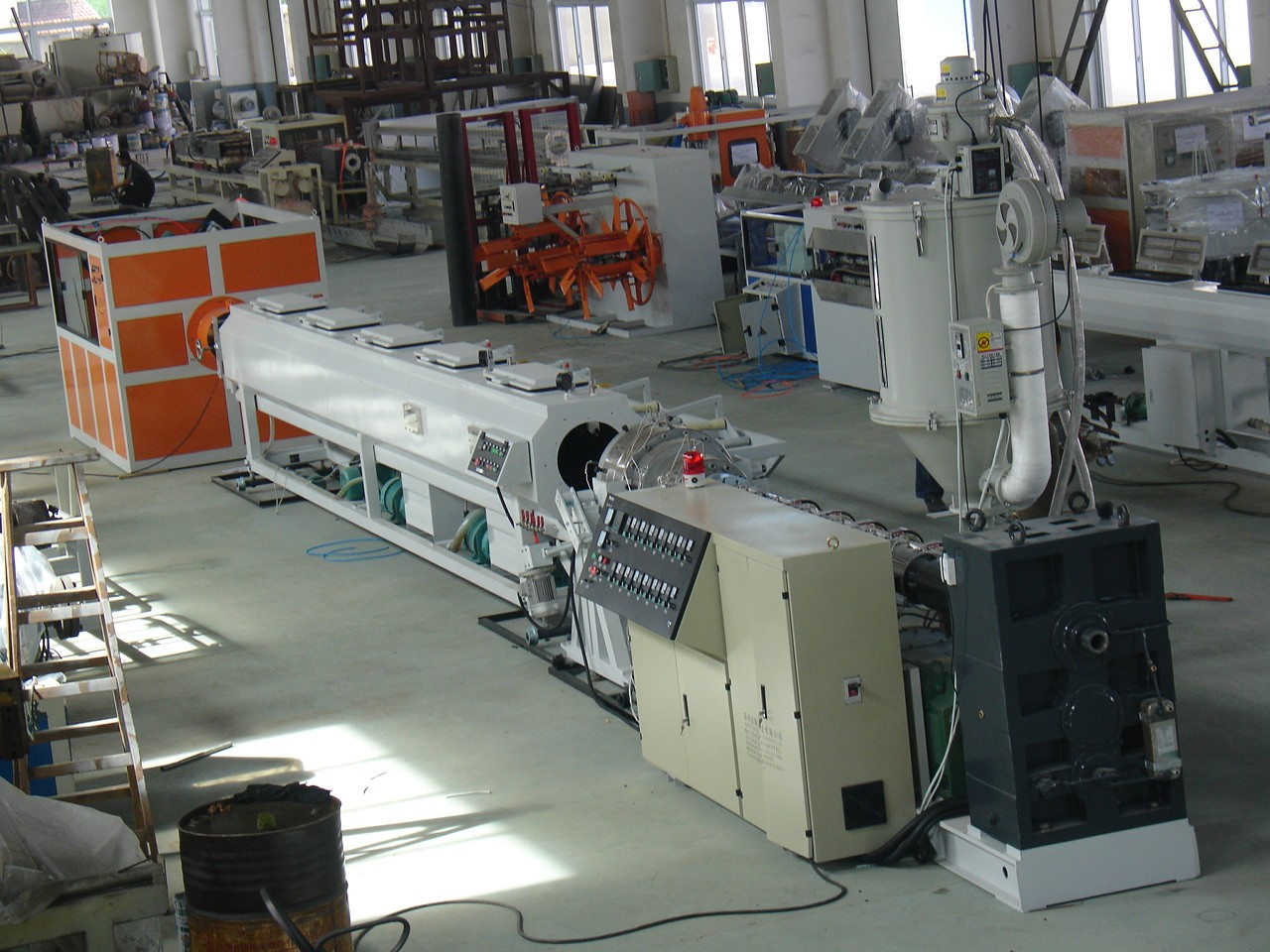 1.The screw of the extruder is equipped with barrier unit and mixing structure,and the barrel owns new style grooves.All of these offer good plastification and mixing effect.Special design of basket die head for HDPE(PP.ABS)large diameter pipe with thick wall offer lower melting tempearture,good mixing,lowerpressure of cavity ,and stable produciton.
2.Special design for sizing and cooling system by using film and water ring to cool HDPE(PP,ABS)material,which can fit for the requirement of sizing stability and roundess of HDPE(PP,ABS)

3.The whole production line adopts PLC performance control system,which makes the operation convenient.This line can be equipped with co-extruder for extruding color strip.