How about your PVC pipe extrusion line?
Update Time:2019-04-08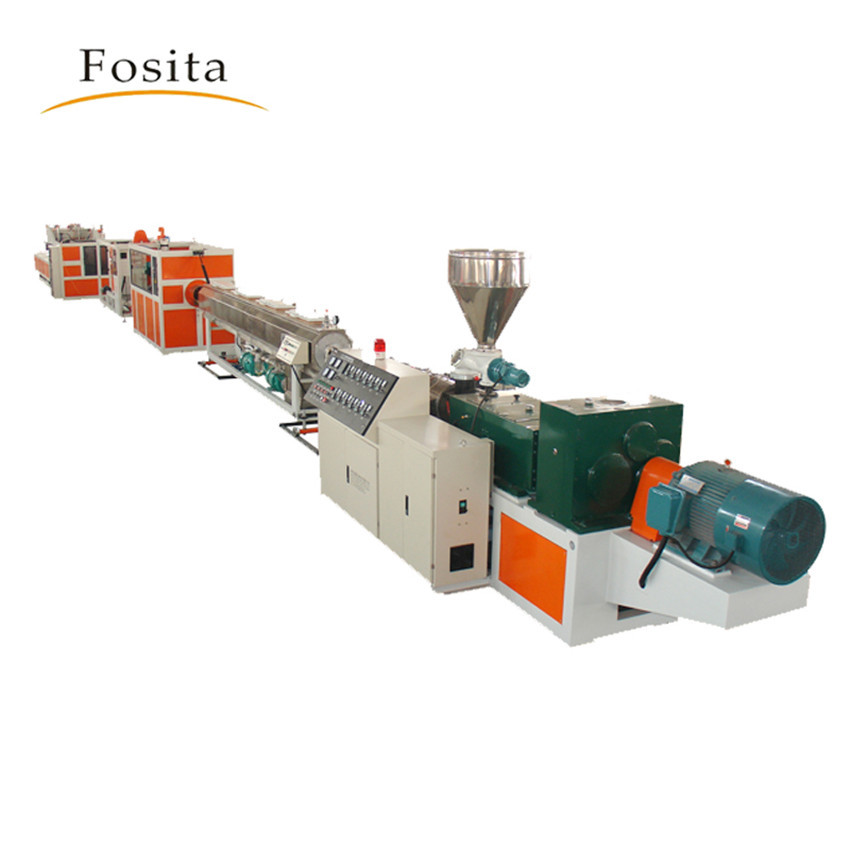 1.The PVC pipe production line is mainly used om manufacturing the pipes for agriculture and constructional plumbing,cable laying etc.
2.This line is composed by conical twin-screw extruder,vacuum calibration tank,haul-off unit,cutter and stacker ect.
3.The extruder and haul-off adopt AC frequency inverter,vacuum pump and haul-off motors are high quality brands.
4..The haul-off methods are two-claw,three-claw,four-claw,six-claw,eight-claw,etc.
5.You may choose saw cutting type or planetary cutting type.
It is addtionally attached with the length counter and intensifying deceive.